Testimonial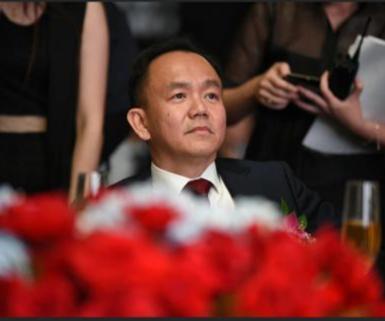 Dato Loke Yeu Loong - Director
"I have been working together with Red House Corporate
Services Agency for
a number of projects and needs, both personal
and business related and have
never been disappointed with the
value or the quality of the products
or
services offered. The services
are rendered with the highest level of
competence and professionalism"
.
Mr Deva Raj Supiramaniyam - GEGM Klang Branch
Development Manager
Diligent and profesional in providing the best quote and coverage based
on your business segment and needs.
Grace Wong - Operation Manager
"Han Nee is an Financial Planner who is prompt, knowledgeable,
efficient, and
friendly, always finding us the best deal. I look forward to have
a long relationship
with her at Red House Corporate Services Sdn Bhd.
Thanks for
everything, Han Nee!''
Mey Lee Suet Bei - Product Mechandiser
"I have been a client of Han Nee's for more than 15 years now,
and I have to say, Han Nee is probably one of the most
patient consultants I have ever dealt with.

She is extremely accommodating and hardworking. She
always listening to me and understand my needs
before she gave advised.

It is obvious that she is not out to make an easy money,
and she always has her clients' best interest in mind.
I would HIGHLY recommend Han Nee to anyone"
Dr. Angeline
Han Nee has been more than an insurance agent, she has become
a very good friend and a lunch buddy. I started buying
insurance from Han Nee more than 15 years ago, introduced by
my mom. She provides such good services that my whole family
buys insurance from her. She is very knowledgeable and very efficient
in getting things done, from following up on GLs to getting the insurance
company to tow the car. She is also very patient and kind to take the time
to answer my questions and explain the options available. I basically buy all my
insurance policies from life, medical, car and even property from Han Nee. I
would highly recommend her and her husband's service to anyone. As Joel
Osteen quotes, People of excellence go the extra mile to do what's right.
This describes Han Nee and her team aptly.
Amanda Yong -
Corporate Sales Account Manager
It's been really great working with Han Nee on my insurance needs.
She really made the experience stress free.
The process of obtaining insurance and asking further questions has been a breeze
because I work with a friendly and knowledgeable agent.
Thank you!